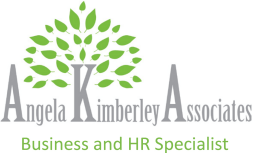 Would you like to find out more about your behavioural profile in the workplace? How good is your emotional intelligence? Click here to find out more or contact Angela on 07814 883380
Business Start Up Loans for 18-24 Foundation East
Are you 18-24with a Business Idea?
Do you live in Bedfordshire, Cambridgeshire, Essex, Hertfordshire, Norfolk or Suffolk?
Looking to take your own future into your own hands
What are Start-Up Loans? - Start-Up loans are loans aimed at entrepreneurs aged between 18 and 24 and living in Bedfordshire, Cambridgeshire, Essex, Hertfordshire, Norfolk and Suffolk and who are looking for finance to start a business.
Q: When can I apply? - You can apply now for a new loan. When the loans become available in your region, our regional partners will contact you.
Q: Am I eligible? - To apply for a loan through Foundation East you should be at least 18 years of age (at the time of your application) and younger than 25 (at the launch of the scheme on 28 May 2012), living in Eastern England and interested in starting a business.
Q: What is the Application Process? When you apply, Foundation East will then work with you to identify what stage you're at in your idea process, and help you present your business proposal, for you to successfully get your loan. If successful, you will receive the funding for the loan which will be administered by Foundation East. Mentoring will be provided with the loan, giving you additional support and guidance as you go through an entrepreneur's journey.
Q: How much can I borrow? - This will be agreed between yourself and Foundation East. However the average loan size will be £2,500. If you require more than £5,000, Foundation East offers loans up to £50,000 - visit http://www.foundationeast.org/
Q: What kind of loan is it? - The Start-Up loan is a personal loan regulated under the Consumer Credit Act.
Q: If I receive a Start-Up loan, what are the payback terms? - You will be required to pay back the loan within three to five years at a fixed APR (annual percentage rate) of 6%.
Q: Will I receive any practical support? - In addition to your loan you will also receive business support and mentoring to help develop your idea.
Q: When will I be able to receive a start-up loan? - Loans are available now.
Q: What else do I receive? - As well as the loan, business support and mentoring, applicants will also be eligible to enrol in resources from a number of our Global Partners, all of whom will be announced on our Facebook page and Start Up Loans website, and communicated to you once you have received your loan. For example, 6 months free access to Regus' Virtual Office Package and access to most of their business lounges across the world. In addition, applicants will also receive a free copy of Start-Up Loans kit, which offers all the guidance you need to start a business, plus more than £500-worth of offer on products from business cards to websites, netbooks and work suits.
Q: Who will be deciding who gets the loans? - Foundation East has arrangements for determining which entrepreneurs will receive loans, but the underlying criteria are set by the Start-Up Loans Company to ensure a consistent approach is followed across the country.
Q: How will the loans be handed out? - Loans will be transferred to the applicant's business bank account. Foundation East will help the young person open an account if they do not already have one.
Q: I'm an International Student, living in Eastern England, between 18-24. Can I apply? - Yes as long as your visa permits you to work in the UK, and your business plan is viable to allow you to repay you loan during the length of your stay.
Q: I am over the age of 24 - Is there any way I can receive a loan? -At present no - you can apply for a loan only if your under the age of 25 at application. However you may be able to obtain business finance from Foundation East who providing loans of up to £50,000 http://www.foundationeast.org/
Q: What else do I need? - You will have to obtain a credit report, you can either visit www.creditgeeks.co.uk or contact the 18-24 Team who can provide assistance in how to do this.
Check out http://www.18-24.co.uk/ for more details.