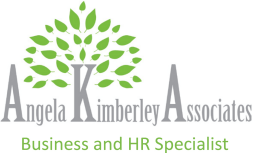 Would you like to find out more about your behavioural profile in the workplace? How good is your emotional intelligence? Click here to find out more or contact Angela on 07814 883380
Business Training Voucher - Herefordshire Council
Business Training Voucher
Purpose of the Scheme
This scheme is to provide financial support for businesses to send employees on training that will make a difference to the viability or diversification of the business. This can include support for new starters, personal development, vocational/specialist training or enabling employees to move to a new role. Particularly suitable for training a group of staff, or for more innovative training approaches, not available through Train2Gain or other existing schemes.
Successful businesses applying to the scheme will be offered a training voucher up to 75% of the total cost to a maximum of £750, The difference is to be match-funded by the applicant. e.g. If you identify training costing £1,000, Herefordshire Council will contribute £750 towards the total costs, and the applicant will be expected to contribute £250.
The scheme aims to encourage innovation, diversification and workforce development of Herefordshire Businesses by:
Providing the opportunity for businesses to develop specialist skills in order to grow the business, e.g. Information Technology, Financial Skills etc.
Helping businesses to deal with Health & Safety Issues, e.g. Risk Assessments, Manual Handling, Forklift Truck Training, Use of specialist equipment i.e. Chainsaws.
Enable businesses to develop customer interface skills, e.g. Customer Relations, Equality & Diversity etc.
Improve motivation, increase efficiency and productivity through better team working.
If applicable to enable businesses to become VAT or PAYE registered.
Eligibility Criteria
The business must be independent and located within the administrative area of Herefordshire Council.
Have been established for more than six months.
The funding available for this scheme is time-limited and therefore the activity identified in your application should be completed and grant claim paid by the 31st March 2012.
Have the ability to match fund a minimum of 25% of the project costs, evidence will be required.
All Training identified within the application form will need to be provided by an Accredited Training Provider. (If you need help identifying accredited training providers please contact the Economic Development Service).
http://www.herefordshire.gov.uk/business/business_support/45920.asp