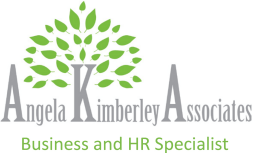 Would you like to find out more about your behavioural profile in the workplace? How good is your emotional intelligence? Click here to find out more or contact Angela on 07814 883380
Capital Tax Solutions
Do you own your Commercial premises?
Was the purchase price more than £200,000?
Are you a UK tax payer?
If so there is a 90% chance we can get you a significant refund You may be one of the vast majority of businesses that did not claim their Capital Allowance at the time of purchase. Capital Allowances on property are a highly specialised field and due to this fact there is no reason why the vast majority of accountants would be overly familiar with them; in fact accountants are our largest source of referrals and we would be happy to work alongside your accountant. Because this is such a specialist activity we will produce a full survey and a detailed report (identifying savings which normally are overlooked). We enjoy a success rate of 90% of claims that we take on.
Case Study An office refurbishment owner in Manchester City Centre with a purchase cost and expenditure of £1,150,000 identified a CATAX claim of £352,115 which resulted in the client getting a total tax benefit of £85,000 after fees.
We offer a NO CLAIM = NO FEE = NO RISK arrangement so act now contact us
Working in partnership with CATAX Solutions we provide a dedicated professional service that consistently delivers the following benefits:
• Maximum capital allowance tax savings
• Complete confidence that capital allowances are being dealt with effectively
• Maximum efficiency, reducing time and complications to a minimum for our clients and their advisors
We are able to achieve this because of our partnerships:
First class experience, expertise and HMRC approval status allowing us to meet constantly evolving demands in the field of capital allowance legislation with specific emphasis on making retrospective capital allowance claims • Personal, responsive, tailored service to cater for our clients needs • Accurate, detailed and robustly supported tax relief claim reports (allowing clients to confidently meet their self assessment obligations)
Cost effective, value for money fees - we offer a no win no fee service, so there is no downside to involving us.
Capital Allowance Overview
Capital allowances are a valuable form of tax relief available to anyone incurring capital expenditure buying or building commercial property. As a business you can claim tax allowances, called capital allowances, on certain purchases or investments, which means you can deduct a proportion of these costs from your taxable profits and reduce your tax bill.
Capital allowances are available when a commercial property is acquired for use in the course of a trade or property investment business or when commercial new-build, extension or fitting-out/ refurbishment works are undertaken. Good examples of such properties include factories/industrial units, leisure facilities, filling Stations/garages, workshops, depots/warehouses, distribution centres, haulage yards, transport facilities, office complexes, retail stores/showrooms, nursing/residential homes, hotels/b&b's, cold storage facilities & staff welfare facilities.
Entitlement to Capital Allowances
Capital allowances are available for two main reasons:
Firstly, accounting depreciation is not an allowable deduction for tax purposes. However, capital allowances are available instead, which give a tax deduction under rules set out by Government (this is why capital allowances are sometimes called 'tax depreciation'). Secondly, because capital allowances provide valuable tax breaks, the capital allowances system is used to provide incentives to invest in commercially and economically desirable assets.
Capital allowances are a right, not a privilege and are best thought of as a reduction in the purchase price of the assets. They significantly boost the post-tax yield on an investment. In short, capital allowances are an entitlement; if you have incurred the expenditure you deserve the tax benefit.
Lack of Expertise
Experience shows that unless a business has access to the appropriate level of expertise it is rare for all available tax allowances to be identified which means that the majority of businesses are not claiming all the tax allowances they are entitled to. In short, the majority of commercial property purchases and subsequent developments i.e. refurbishments, conversions & extensions, are conducted without identifying all eligible items of plant & machinery and that potential claims for capital allowances have been missed. The ultimate consequence of this is that most businesses are paying more tax than they need to.
Complex Legislation
Tax legislation covering the availability of capital allowances is complex. Many of the underlying principals that determine how certain items of expenditure are treated are deeply embedded in case law. The problem of identifying eligible expenditure is further compounded by vague or unavailable building documentation that makes it difficult to formulate a comprehensive claim and obtain the full tax relief due. Specialist knowledge is vital to ensure that the key information and documentation is obtained and correctly interpreted so that all qualifying assets are proactively identified.
Failure to Identify Expenditure - Plant & Machinery Allowances:
The most common failure in identifying eligible expenditure arises when businesses do not identify items of plant & machinery (P&M) within buildings that they own. Prominent P&M assets that make up the intrinsic fabrication of a commercial building include heating and cooling systems, emergency lighting, security systems & sanitary ware etc. Typically these costs are not segregated from the building cost and are coded to freehold additions with no allowances claimed.
Misconception over claims timing - Retrospective Claims
As highlighted above, the complexity and constantly evolving nature of tax legislation in this sophisticated area and interpretation of CA Tax Solutions Ltd is a specialist capital allowance company. We carry out retrospective, current year, and new build capital
Why Claims are commonly overlooked
HM Revenue and Customs' rules mean that substantial amounts of allowances go unclaimed. One of the most common misconceptions is that capital allowances need to be claimed when the cost is incurred. This is untrue. It is possible in the majority of situations to claim missed allowances going back several years, often to when a property was originally acquired and for items that were not thought to qualify at the time. In short, there is no time bar on this exercise; as long as the items are still in use for the purpose of the trade it is viable to claim tax relief for expenditure dating back to when the property was first purchased.
Foreign Holiday Lettings (FHL's)
Following the April 2009 Budget the tax advantages of Furnished Holiday Let (FHL) status have been extended to cover properties within the European Economic Area (EEA). For the first time, owners of European FHL's can claim capital allowances. There is only a limited time period to take advantage of this opportunity so owners must act swiftly. If your FHL is situated in the EEA and is available for commercial letting and you are a UK taxpayer then you are just a few steps away from a potential tax rebate.

FAQ's
1. My accountant already deals with our capital allowances. Isn't this something they should have done already?
Most accountants do provide capital allowances advice. However, we have consistently been able to generate significant extra value by identifying opportunities to increase and accelerate tax savings. This is even where our client was initially sceptical that we would be able add any value beyond their existing adviser. Capital allowances claims are ideally suited to being dealt with on a stand-alone basis separately to other tax matters and we work alongside other advisers without any conflicts of interest or scope overlap issues occurring.
2. My accountant assures me they have already claimed everything
We are specialists, we have a different skill-set and more in depth and up-to-date understanding of capital allowances law and practice than most accountants, who deal with the issue less frequently and widely than us. Your accountant is not a property expert. Your accountant will claim on everyday purchases such as curtains, carpets, fire extinguishers and radiator covers but unless a specialist surveyor has analysed the property then you may be missing out on a potentially large capital allowance claim. We are not undermining your accountant. In fact the majority of our clients are introduced to us by accountants as it is not in their remit to perform retrospective claims.
If your accountant hasn't undertaken a detailed survey of the property it is highly unlikely that all allowances have been claimed
3. What if this causes problems with HM Revenue & Customs?
HM Revenue & Customs are used to dealing with these claims and our specialist advisors will deal with all stages of the process. In the unlikely event of any issues being raised it is part of our service to resolve any queries.
4. Will this affect my capital gains tax or reduce the value of my property?
When you come to sell this will in no way affect you capital gains tax liability nor can you be taxed on a tax refund.
Capital allowances are a right, not a privilege, and are not taken into account when property is valued for commercial or accounting purposes.
5. I bought my property 10 years ago. Can I still claim?
Yes. It is possible to claim capital allowances in any later year's tax return, as long as the assets are still owned in that later tax year.
6. I don't have sufficient taxable profits to benefit from capital allowances. Should I bother with them?
Yes. In our experience it is always best to identify capital allowance qualifying expenditure promptly. Firstly, you may have other income, or profits elsewhere in a group of companies, that the capital allowances can be offset against. And secondly, when you become profitable and have used all your carried forward tax losses, then the capital allowances will be invaluable. Many allowances can also be 'disclaimed', which means identifying and agreeing the amount qualifying for tax relief up-front, but choosing to defer claiming the relief until it is actually needed. On a number of occasions we have seen businesses short-sightedly failing to claim capital allowances because they are loss-making, and then not claiming in later profitable years when they need the relief.
7. It sounds too good to be true. There must be some hidden costs?
There are absolutely no hidden costs. Should we fail to identify an additional £25,000 in unclaimed capital allowances then there are no fees whatsoever.
In short, there is absolutely no catch, if you benefit then so do we. You have paid this money out why not get some of it back.
Want to get started? Complete our simple enquiry form and we will be in touch to help you at no cost to your organisation