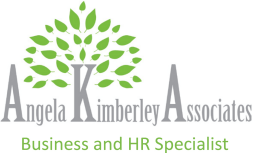 Would you like to find out more about your behavioural profile in the workplace? How good is your emotional intelligence? Click here to find out more or contact Angela on 07814 883380
Charity Ball
Charity Ball - Last Tickets On Sale
Angela Kimberley Ltd - Dazzling Diamonds and Bow Ties Charity Ball
Thank you for coming to the first Angela Kimberley Dazzling Diamonds and Bow Ties Charity Ball. It was a lovely evening and a great success.
With the ticket sales, auction and raffle we have raised the grand sum of £3,500 to benefit Havens Hospices and Southend Hospital Charity so thank you, the partners, sponsors and all those involved for your generosity and time in making this a huge success.
The photo's will be available on line, if you haven't already purchased yours go to http://imagesphotography.co.uk/eveningfunctions.aspx
Havens Hospices incorporates Fair Havens Hospice and Little Havens Children's Hospice - Registered Charity Number 1022119
Fair Havens cares for adults in Southend, Castle Point and Rochford living with cancer and other life-threatening illness through its In Patient Unit, Day Care Centre, Community Macmillan Team, Hospice at Home and Bereavement Services. Little Havens provides respite and end-of-life care for life-limited children and their families from across Essex. It will cost £5.1million this year to ensure the care continues, with limited government funding. The charity relies heavily on the generosity of the public and businesses through kind donations, fundraising events, charity shops and gifts in wills.
Southend Hospital Charity is the registered charity for Southend University Hospital NHS Foundation Trust - Registered Charity Number 1057266
Charitable giving by patients, the local community and businesses has always played and will continue to play a vital role in our hospital, helping to provide state-of-the-art facilities and equipment, and ensuring the best possible standards for our patients. All charitable donations and legacies are held by the charity which, through its grant-making, helps the hospital fulfil its mission of putting patients first. Donations given will be to support the stroke unit in Southend Hospital