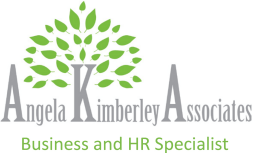 Would you like to find out more about your behavioural profile in the workplace? How good is your emotional intelligence? Click here to find out more or contact Angela on 07814 883380
Colchester Businesses to Receive Jubilee Funding Boost
Funding for Business
Local businesses are set to receive a significant boost as a result of a new grant scheme launched by Colchester Borough Council.
As part of the Queen's Diamond Jubilee year celebrations, the Council have identified a range of projects that meet priorities for a variety of people across the borough. These projects will receive additional support from a 'Jubilee Fund'.

Local businesses in their first three years of trading can apply for grants of up to £1,000 to assist with their plans for growth. Paper Mountain Solutions Limited is managing the grants programme on behalf of the Council and a total of £18,000 is available for specific support. This could include training, specialist mentoring, research of new markets, export licensing, software or matched investment in equipment.

Councillor Paul Smith, Portfolio Holder for Business and Resources said: "Small to medium sized businesses are a driving force in the Colchester economy. The Council is committed to helping local businesses start up and grow. "The Jubilee Fund is one of a number of initiatives we are taking to assist with this. We would encourage any interested businesses to apply as soon as possible" Click here