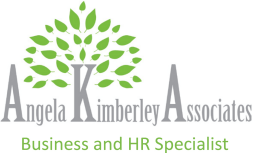 Would you like to find out more about your behavioural profile in the workplace? How good is your emotional intelligence? Click here to find out more or contact Angela on 07814 883380
Crowdcube Funding Platform for UK Businesses
Business finance for your business - Get investment ready - A new way to raise finance for your business
Crowdcube is a funding platform for UK businesses. Everyday thousands of people check out pitches on Crowdcube looking for investment opportunities. They might want to back their friends' idea, be customers keen to support a business they admire, or strangers eager to help a start-up or business become a success.
Connect to thousands of investors
Access the finance you need, fast
Seamless end-to-end funding process
No listing fees, no membership fees, and no funny stuff!
More than just money...
Crowdcube is about much more than just money. Feedback, press and business mentors are sometimes just as valuable as the money raised. Building a community of people eager to help your business become a success is a powerful recipe. Tapping into this experience and expertise through mentoring and advisory roles is commonplace on Crowdcube and make the difference between a good and great company.
Getting started...
Since the launch in early 2011 UK businesses have successfully raised over £3.7 million by thousands of investors on Crowdcube.
Take a look at some of the key stats behind their success to find out what your fundraising might look like.
What your deal might look like:
Average investment raised: £169,000

Largest single investment: £100,000
Average investment per member: £2,562
Average equity offered: 17%
Average number of investors: 73
Average deal length: 48 days
Fastest deal length: Four days
http://www.crowdcube.com/pg/businessfinance-3