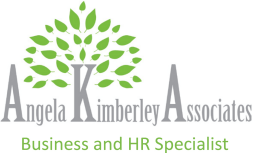 Contact Angela for information on Personality Profiling or Click Here
07814 883380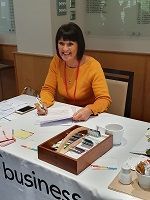 Southend Business Woman of the Year
Essex County B2B Winner
Lantra Sector Skills Coach of the Year
Customer Endorsements
Jonathan Newell - Managing director IfaProsure
"Angela's engagement assisted my firm by putting in place key strategies to help retain our core market share (which was coming under strong priced based competition) and laying the foundations from which to propel and grow the business in the medium/long term. Angela's unique style helps you look at matters objectively whilst her sincere enthusiasm and engaging manner help inspire creativity and confidence. In summary; investing in Angela was an invaluable experience and I have absolutely no hesitation in recommending her services"
Derek Mather - Deputy Principal - Director of Adults, Skills and Higher Education - Brockenhurst College
Angela worked closely with Brockenhurst College over a period of 9 months helping us to document our processes, enhance our CRM system and achieve the Training Quality Standard. We would recommend Angela's consultancy and project management approach and style to any College who wish to develop their employer engagement strategies and structure.
Lisa Havenga ACMI - Business Development Manager - Kingston Adult Education
I just wanted to say a BIG thank you for the training session you carried out on Friday. I found it very concise, uplifting and relevant - definitely one of the best 1-1 sessions I have ever had, you are such a professional! I feel much more confident now in engaging with employers.
Pippa O'Gorman - Director of Business Development - Farnborough College of Technology
A huge thank you Angela for your support since Christmas on our Programmes for the Unemployed. Your practical and pragmatic approach has been very valuable and we have made great strides forward in these programmes and in our joint work on QCF. We also found the workshops that you facilitated across the region to be a fantastic resource for sharing practice.
Ralph Stratton - Assistant Principal - Director of Commercial Services - Sparsholt College Hampshire
The Consultancy support provided us with "out of the box" consultancy support on areas of employer engagement, strategy, operational procedures and guidance on CRM implementation, providing us with the confidence to continue to develop this area of the business"
Karen Evans - Director of Business Development - Thanet College
Just to say a big thank you for your continued support and patience whilst we continually strive to improve our service to employers. The work you have done with us has provided a good basis for us to continue into the future and I am sure we will keep in touch to let you know how we are doing.
Chris Bradford - Managing Director - The Real Business Training Company
Businesses in Southend have benefitted significantly for their personal and business development allowing them to access funded training. Working with Angela and her team has been a seamless service as they have provided a responsive efficient and smooth experience for everyone including ourselves as a Training Provider .
Gordon Ridley - Managing Director - Sirius Concepts
Working in partnership Angela Kimberley Ltd and Sirius Concepts provided The Consultancy Home Counties with their on line leadership and management programme which has proved to be a great success. We will continue to look for new partnership opportunities and continue to work with AK Ltd who offer a professional project management service.
Carol Anson Higgs - Director of Business Development - South Essex College
Angela came highly recommended and since her consultancy project with us we have continued to be in regular contact with her to identify any funding that may be available for the local community - it is great to have a local person with so much knowledge for our local community.
Neil Espin - Managing Director - The Corporate and Exectuive Coaching Organisation
Since I attended your workshop on funding I followed your advice and actually received a T2G grant, not a lot but enough to re-develop our web and our social media strategy and get a promise of an article in the paper for our story. So a belated thanks for pushing me to ask for something, I got it!!!