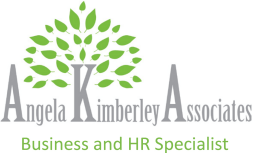 Would you like to find out more about your behavioural profile in the workplace? How good is your emotional intelligence? Click here to find out more or contact Angela on 07814 883380
Digital Skills for Growth
Funding of up to £4,000 available to bring new digital technology skills into your business
New developments in digital technology offer businesses in Essex significant opportunities to grow. Often, however, it is difficult to identify candidates with the right skills.
Digital Skills for Growth is an Essex Employment and Skills Board programme delivered by Essex County Council that offers you funding when you employ a young person. Up to £4,000 (at up to 70% contribution from the programme) is available to train the young person in advanced skills related to the use of digital technology.
Some examples of training areas are computer aided design, website design and development, IT project management, software development, computer programming, digital marketing and social media, multi-media production, systems architecture, data security and data analytics.
You can recruit in two ways:
Recruit externally and bring a new young person into your organisation
Appoint a young person who is in the last 3 months of their fixed term or temporary contract (this can include an apprenticeship) who you would like to train further so that they can take on a new position
The key features of the programme are that you can:
Choose any advanced digital technology training courses - the course can be accredited or unaccredited and can be delivered in whichever way best suits you.
Choose any training provider - the training provider may be located inside or outside of Essex.
Select as many training courses as you think are needed to train the young person to the required standard (up to the £4,000 grant maximum).
Recruit more than one young person - you can claim a grant of up to £4,000 for each young person that you recruit.
If you are planning to recruit and would like to apply, or would like to find out more about Digital Skills for Growth, then please click here.
Full details on Digital Skills for Growth, including a flowchart explaining everything you need to do to apply, is available from the website but if you have any questions about the programme please contact the Digital Skills for Growth team at skillsgrowth@essex.gov.uk or on 0333 013 1288. Please note that you must register by completing an initial application form (SG1 - available from the Digital Skills for Growth team) before you have decided who you will appoint.
Essex County Council also delivers funding for apprenticeships and works with local schools to encourage further participation of young people in science, technology, engineering and mathematics (STEM) subjects. If you would also like details of either of these programmes please let the Digital Skills for Growth team know when you contact them and we will put you in touch with the right colleagues.