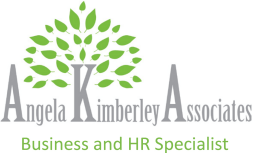 Would you like to find out more about your behavioural profile in the workplace? How good is your emotional intelligence? Click here to find out more or contact Angela on 07814 883380
Energy Efficiency Funding
New Green Equipment Investment Fund Open to Applications
The Carbon Trust and Siemens Financial Services have jointly launched a new scheme designed to provide flexible financing options to all types of organisations seeking to lower their energy costs and make their operations more efficient.
The Energy Efficiency Financing Scheme, which has an overall budget of £550 million over the next three years, is the first of its kind. It will enable UK businesses to invest in cost effective energy efficiency equipment and other low carbon technologies, such as new efficient lighting and biomass heating. Loans and other financing options will be provided to fund equipment that can lower energy bills, with payments calculated so that they may be offset by the anticipated energy savings. Financing can be arranged from a minimum of £1,000, with no upper limits.
Siemens is providing the financial backing for the scheme, whilst the Carbon Trust will draw on its expertise in carbon saving from energy efficient technologies to assess the carbon, energy and cost savings of supported projects. It is anticipated that this will enable the financing to pay for itself through energy savings, resulting in no net cost to customers. The scheme is available to all kinds of businesses and organisations operating in the UK, from sole traders and partnerships through to large corporate enterprises, local authorities and other public sector organisations.
Energy Efficiency Financing can fund a wide variety of costs. Projects that may qualify include building technologies, such as pipe insulation and air conditioning, or industrial process technologies, including compressed air, refrigeration or specialist production equipment. The financing may also be used to fund combined projects, such as replacing heating and lighting. Applications may be submitted at any time. http://www.energyefficiencyfinancing.co.uk/Pages/home.aspx