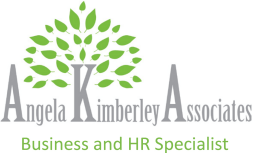 Would you like to find out more about your behavioural profile in the workplace? How good is your emotional intelligence? Click here to find out more or contact Angela on 07814 883380
Energy Services
Energy Management
We save our clients a lot of time and ease the confusion which arises from the array of different tariffs and terms and conditions, and we have a very good record of saving clients money, although in a rising market, this is often a case of reducing the impact.
Consumption Reduction
As Energy prices are rising and the Government is increasing taxes on energy consumption (Climate Change Levy, Carbon Reduction Commitment), it is becoming increasingly important for companies to reduce their consumption and to reduce their costs.
We have a number of technologies for businesses and we will only recommend those where there is a real commercial benefit.
These include:
Cars, Vans & Lorries - an additive which goes into the engine to reduce the friction on moving parts. Typical improvements on fuel efficiency are 5%+, although some tests have shown 15%+. This also reduces wear and tear on engine, less maintenance, longer life. Click here for more information.
Boilers - installing smarter boiler controls which switch boilers on when required, not when the clock says so. Also, newer more efficient boiler systems, which attract feed-in tariffs from the Government .

Air Conditioning - introducing additive to make the refrigerant in the cooling system run more smoothly, meaning that the motor runs less often, meaning lower energy consumption, less maintenance and plant life increases.
Motors - installing controls on motors to make them run more efficiently. Less energy required, less maintenance and longer life of motor.
Refrigeration - similar additive to that used in air conditioning systems and also a device which stops the motor from switching on every time the door opens - less energy is used and less wear and tear on the motor and compressor.

Lighting - putting in more efficient lighting systems to reduce energy consumption, improve conditions and reduce maintenance.
Computers - software which turns computers off when not in use: typical saving about £30-£40 per annum per machine. Also, technology to make server rooms more energy efficient and virtualization systems to pass on energy requirement to a third party.
Air Conditioning Ducting - most air con ducting leaks. We have a system which is easier to install than conventional systems, doesn't leak (normal galvanized steel systems leak 20%+ from source to carousel), and comes with a 10 year guarantee. Also similar technology for lagging pipes, which is simpler to fit than normal rockwool lagging, lasts longer and looks good too.
Films & Insulation - window films to keep heat in, cold out, deflect rays etc, insulation to make properties hold their heat more efficiently.
Waste Management - changing laws mean that the cost of waste disposal is rising rapidly and the complexity of removing rubbish is also increasing. System to turn food waste into water - reduces numbers of trucks required to take rubbish away, and future proofs the organization.
Renewables - PV panels, boilers, air source, ground source, all ways of helping clients to use their estate to generate their own energy and sell excess on to create income.