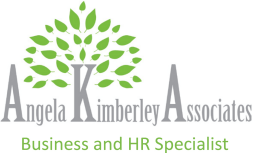 Contact Angela for information on Personality Profiling or Click Here
07814 883380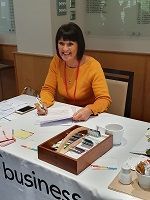 Southend Business Woman of the Year
Essex County B2B Winner
Lantra Sector Skills Coach of the Year
Institute of Leadership and Management
Leadership is the main ingredient for any successful business.
Our leadership programmes are designed to be unique and tackle and current and forthcoming challenges within business, motivate teams and inspire leadership. Training is offered face-to-face or we have a wide range of on line courses.
Leadership and Management programmes can be delivered both accredited or non accredited and are designed to suit your business needs.
Angela Kimberley is a member of the Institute of Leadership and Management.
What does accreditation mean?
The qualifications offered by the ILM are designed to support all levels of management from team leader through to senior management level, across the full range of management functions and specialities. The offering is modularised meaning that we design accredited programmes around the needs of the business, not the qualification. Furthermore, we can offer endorsed programmes, programmes designed specifically for you and approved by the ILM (eg The ABC Ltd Management Certificate) or nationally recognised programmes on the Qualification Framework, you have the ultimate choice. The Institute of Leadership and Management (ILM) is Europe's leading accrediting body for Leadership and Management providing not only accreditation but also membership services and networking opportunities.
What does accreditation involve?
All delegates will need to prove that they understand the concepts and skills they have learnt, so we design assessment methodologies that drive the learning into the workplace and because we do this, a Return on Investment can easily be shown. All of our assessments are designed to enable the delegates to put into practice what they have learnt, rather than writing about it!
How long are the programmes?
That is your decision, however as a guide a typical Level 2 Award in Team Leading will be 3 days long, a Level 3 Award in First Line Management 5 days up to a Level5 Diploma in Management at 220 hours. This does not have to be face to face and we have a wide range of distance and e-learning tools at our disposal, again giving you full choice over the programme design.
What types of Qualifications exist?
Level 2 - Team Leader Level 3 - First Line Manager Level 5 - Middle Manager
Award Award Award
Certificate Certificate Certificate
Diploma Diploma