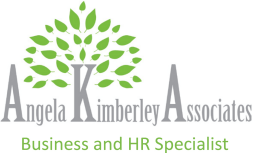 Contact Angela for information on Personality Profiling or click here
07814 883380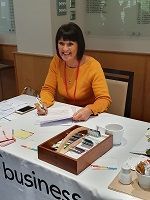 Southend Business Woman of the Year
Essex County B2B Winner
Lantra Sector Skills Coach of the Year
Disc and Emotional Intellegence Practitioner
News
Help to support Entrepreneurs and New Business Start-Ups
06/12/2011
The UK Department for Business, Innovation and Skills (BIS) and HM Revenue and Customs (HMRC), selected Thomson Reuters leading video and e-Learning tutorials to help support two new resources designed to encourage businesses to start up and grow in the UK.
My New Businessand the Growth and Improvement Service were launched by BIS and HMRC in November to mark the start of Global Entrepreneurship Week. Thomson Reuters was chosen as content provider for the online resources which are an integral part of the Government's initiatives to encourage business creation and growth. Providing information online is a cost-effective way for the Government to help would-be entrepreneurs come to grips with the basics of running a business.
The new online resources feature more than 100 videos produced by Thomson Reuters in addition to other e-learning tools containing new material for pre-start-ups and start-ups. The short 3-10 minute videos focus on the full range of issues that those starting up a business need to consider, including:
The practical and legal steps needed to start trading

Employment law
Branding and how to market your business
VAT thresholds and tax
My New Business and the Growth and Improvement Service also combine a variety of different materials that engage users in innovative ways, such as:
Presenter-led videos explaining broad topics, for example employment law and tax
Animated videos with simple, accessible graphics to demystify specific areas like VAT thresholds
40 video case studies with owners of start-ups describing their challenges and solutions
By moving away from static, text based learning to dynamic online treatments, Thomson Reuters has created a tool that enables users to learn in their own way and at their own pace. My New Business and the Growth and Improvement Service are on the web at: http://www.businesslink.gov.uk/.