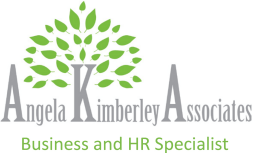 Contact Angela for information on Personality Profiling or click here
07814 883380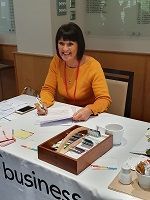 Southend Business Woman of the Year
Essex County B2B Winner
Lantra Sector Skills Coach of the Year
Disc and Emotional Intellegence Practitioner
News
Be part of a new British Horror Film Project
19/08/2010
Career Development and Investment and Sponsorship Opportunities
Be part of a new British Horror film Final Project, produced by award winning New Town Films - Filming Autumn 2010 Screening Cannes 2011.
New Town Films has secured an exclusive media partnership package to support the launch of Final Project. This guarantees regular media coverage for the production and launch of Final Project during 2010 and 2011, including screenings at both the 2011 Southend Film Festival and the 2011 Cannes International Film Festival. In addition, a strategic public relations campaign will support the media partnership in promoting Final Project to the widest possible audience. This will include TV, radio and specialist trade and consumer media
New Town are looking for investors and sponsors with packages ranging from: £750 to £5,000 - Unique sponsorship opportunities are availalable to enable you to be a part of this exciting opportunity, promote yourself, your business, gain experience in the film industry and attend the premiere party in style. Career development opportunities available for individuals to take part in two week work placements to gain valuable experience in their sector. Additional Packages include beverages, entertainment, product placement, and more.
Investment: 10% stakeholder in all of the film's revenues which could include Theatrical, DVD, Pay for View TV, International Sales, On Line Broadcasting, Airlines and any other income streams relating to the films exploitation.
for more information contact@angelakimberley.co.uk
For more information about the Final project go to www.finalprojectmovie.com
New Town Films are an independent production company who specialise in producing feature films for the international market place. Their first feature film attracted the attention of national and regional press and television. New Town originally screened at AFM in Hollywood and was selected for prestigious film festivals around the world where the film picked up several awards including, Spirit of Bloomsbury (Bloomsbury Festival), F.R.E.D. Best New Director (Notting Hill Film Festival),Variety critic's choice at the Karlovy Vary Film Festival.