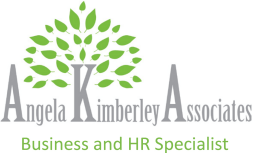 Contact Angela for information on Personality Profiling or click here
07814 883380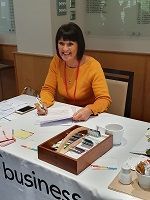 Southend Business Woman of the Year
Essex County B2B Winner
Lantra Sector Skills Coach of the Year
Disc and Emotional Intellegence Practitioner
News
NEETS TENDER - Skills Funding Agency
20/08/2010
NEETS TENDER - Skills Funding Agency
Cheylesmore House, Quinton Road, CV1 2WT Coventry
ESF NEET Direct delivery or management of delivery
.
Main place of performance England.
Contract(s) for the direct delivery of NEET Provision in England OR to manage the delivery by others of NEET Provision in England.
Duration in months: 36 (from the award of the contract)
Suppliers instructions how to express interest in this tender:
1. Register your company on the eSourcing portal (this is only required once) - Browse to the eSourcing Portal: https://lsc.bravosolution.co.uk and click the link to register - Accept the terms and conditions and click
"continue" - Enter your correct business and user details - Note the username you chose and click "save" when complete - You will shortly receive an email with your unique password (please keep this secure) 2. Express an interest in the tender - Login to the portal with the username/password - Click the "PQQs / ITTs open to all suppliers" link. (These are pre-qualification questionnaires or invitations to tender open
to any registered supplier) - Click on the relevant PQQ/ ITT to access the content - Click the "express interest" button in the "actions" box on the left-hand side of the page - This will move the PQQ /ITT into your "My PQQs/ My ITTs" page. (This is a secure area reserved for your projects only) - You can now access any attachments by clicking the "settings and buyer attachments" in the "actions" box. 3. Responding to the tender - You can now choose to "reply" or "reject" (please give a reason if rejecting) - You can now use the 'Messages'function to communicate with the buyer and seek any clarification - Note the deadline for completion, then follow the onscreen instructions to complete the PQQ/ ITT - There may be a mixture of online & offline actions for you to perform (there is detailed online help available) You must then publish your reply using the publish button in the "actions" box on the left-hand side of the page. If you require any further assistance please consult the online help, or contact the eTendering help desk.
III.2.2) Economic and financial capacity
Information and formalities necessary for evaluating if requirements are met: The Skills Funding Agency will be evaluating responding organisations Financial Health as apart of its evaluation of its PQQ.
The Technical Capability of responding organisations is initially being evaluated at PQQ with a more indepth evaluation and test at ITT if they wish.