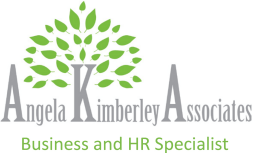 Contact Angela for information on Personality Profiling or click here
07814 883380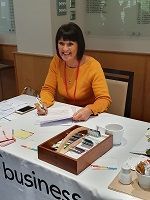 Southend Business Woman of the Year
Essex County B2B Winner
Lantra Sector Skills Coach of the Year
Disc and Emotional Intellegence Practitioner
News
Southend Peers Support - Support for business - from the best in business
09/08/2010
WELCOME to SOUTHEND PEERS, the unique business support initiative developed especially for growing local enterprises that have traded for three years or more.
Networking-on-Sea, through a unique partnership with Southend on Sea Borough Council, has launched this scheme to offer up to twelve hours of first hand expert guidance - absolutely free. Our aim is simple: to do all we can to support and encourage local entrepreneurial success.
The more our home-grown businesses succeed, the more we can all expect to enjoy a brighter future
SOUTHEND PEERS support is free and available for the following business sectors...
Leisure and Tourism Industry
Creative and Cultural Enterprises
Aviation and Advanced Engineering
Financial and Business Services
Health and Medical Industry

...and for the following business topics

Retail and High Street Enterprises
Business Marketing and Publicity
Business Connections and Signposting
Personal Success and Motivation
Sales and Profit Management
What makes SOUTHEND PEERS so special?
Southend on Sea has long enjoyed a keen and healthy entrepreneurial culture. This 'can-do' approach has engendered some rare individuals whose success shines above all others. People who, by the example they set, have become the embodiment of what it means - and what it takes - to do exceptionally well. These unique individuals form a league of their own and although they each represent different areas of commerce they all have one thing in common - invaluable first-hand experience.
It is this experience that is at the heart of the SOUTHEND PEERS programme.
The scheme has brought together some of the borough's finest business achievers to act as mentors, offering their time and the voice of their experience directly to those running established or growing enterprises. The support each peer will offer might vary according to their own business background. It should never be specific business advice but it could be friendly guidance, useful introductions, encouragement or using their experiences to help you overcome hurdles that are blocking your business ambitions.

How the scheme works
Peer guidance might take place in person, via email or by phone - whichever is mutually convenient for those involved. However, it must be remembered that the SOUTHEND PEERS are busy people. They cannot offer lengthy meetings, travel to your business or make themselves available open-endedly. All contact between peer mentors and mentees must be prearranged via the Networking-on-Sea helpline team.
The business sectors represented by SOUTHEND PEERS are shown on the left. If you require support involving a sector that is not listed, it may be possible to arrange this when you talk to the helpline team, who will be keen to assist you and to provide any further details.

Who is eligible?
The scheme is completely free to businesses in the Southend on Sea area. Applicants will need to observe the terms of the scheme as supplied by the Networking-on-Sea helpline team. You might also be asked to allow your case to be used as an example success study.
You will qualify for SOUTHEND PEERS support if:
- you can demonstrate a profitable trading record
- your business is well positioned for planned growth
- you can present a written business plan with growth aims defined.
You may be asked to specify your questions or the general nature of the support you require, in advance.
Providing you fit the above qualifying criteria getting started is quick and easy. Simply contact the Networking-on-Sea SOUTHEND PEERS helpline team on the number below. Demand could be high so please be prepared to leave your contact details should your call be directed to a message service.
If you want to ask about business, go to the best in business
Getting started is simple, just call 07775 08 28 58 or click here to email peers@networking-on-sea.co.uk