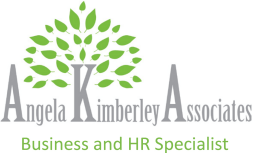 Would you like to find out more about your behavioural profile in the workplace? How good is your emotional intelligence? Click here to find out more or contact Angela on 07814 883380
Training Providers
Business Performance
We provide support designed to improve your business efficiencies and performance to save you time and money. Our sessions will provoke, challenge and inspire you to work on your development plans and ensure they are implemented. All sessions can be delivered at your premises with times to suit you.
With significant experience in the sector and also running our own businesses we understand the challenges that you face. We will share practical tips and experiences to help you to see the wood from the trees.
Our sessions include:-
Sales and Marketing
A good marketing and sales strategy will help you deliver your targets across your organisation. We provide workshops and coaching especially designed for the education market to learn and develop techniques of working with the SME market, develop sales and marketring strategies and plans and help you turn them into action. A very popular choice with providers.
Business Strategy
From developing a fundamental business strategy including objective setting and action planning we will work with you to ensure all the different elements are identified and implemented to make your organisation a success. By carrying out an internal business review and audit we will very quickly help you focus on your critical success factors.
Business Development
Identifying opportunities for new business and partnership working is key to the success and growth of your organisation. We can help you to set up and develop your business development teams and processes in order to identify, screen, tender and bid for new business, ensuring ongoing success and growth
Framework Development for Managing Pre Employment Programmes
From the initial requirements of pre employment programmes such as curriculum provision through to job placement and sustainability, to ensure you receive your full funding allowance, we will work with you to develop your framework of necessary activity. We can provide you with access to our job brokerage service, help with support around job sustainability and assist you to identify your organisational management requirements.
Developing Employer Engagement Strategies
We have a proven track record for helping organisations develop their employer engagement strategy. We have a range of tools and techniques from organisational needs reviews to managing customer management relationships.
Solutions4Business - Business Management System - Our web based management tool provides 24/7 access and can be hosted directly onto your website as a marketing tool inviting your customers or learners to interact with you directly whilst building a database of customers. It comes with three questionnaires including an organisational needs analysis and an occupational needs analysis. Offered on a montly fee this service is designed to improved your employer engagement and employer responsiveness.
We also provide services including:-
Client Relationship Management - developing appropriate models of CRM including re-contact strategies to gain and retain business
Customer Relationship Management IT System Development - health checks of existing CRM systems and implementation of new systems
Project and Contract Management - effective project management across a wide range of provision including funded and match funded initiatives including pre employment initiatives
Qualification and Credit Framework - identifying, communicating and maximizing the benefits of QCF for the learner and employer through developing models of full cost recovery and match funded initiatives
For a free discussion to discuss your needs e mail enquiries@angelakimberley.co.uk or telephone 07814 883380